Drug & Alcohol Testing
The NDACo Drug & Alcohol Testing Service is a result of the U.S. Dept. of Transportation's Omnibus Testing Act of 1991 that requires all employers to conduct annual tests for controlled substance and/or alcohol use among their personnel whose work involves the use of a Commercial Drivers License (CDL). The Association has been very active in helping counties come into complete compliance through a 'pool' concept that makes the process easier for counties to implement and enforce. Working with a local vendor, the Association was able to offer a complete statewide testing program, including onsite testing and administrative support of the program. The minimal cost of the service includes about $1 per test for NDACo administration.
Drug & Alcohol Testing services are provided to ND Counties by Global Safety Network.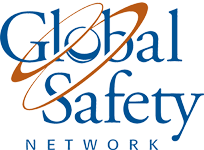 For more information about Drug & Alcohol Testing contact Genny Dienstmann, Assistant Director of Operations at (701) 328-7323 or genny.dienstmann@ndaco.org.
Use the reference materials and "how to's" below to help you navigate through the Drug and Alcohol Program:
Short_Term_Indicator_Checklist.pdf
Long_Term_Indicator_Checklist.pdf
SUPERVISOR_Report_of_intoxication.pdf
How_to_Check_Random_Pool_Status.pdf
How_to_update_the_random_employee_roster.pdf
ODAPC_Employer_Guidelines_June_1_2015_A.pdf
How_to_add_employee_to_a_pool.pdf