Annual Conference Registration Now Open!
The NDACo Annual Conference and Expo will be held at the Bismarck Ramkota Hotel October 12-14. Register today! A Tentative Agenda has been posted and will be updated regularly. Right now, it's enough to show you what kind of great learning and networking opportunities our conference will offer. More specifics will follow as we "fill in the blanks."
Everything you need to know is at our Conference Page.
Here's Your Invitation to our Conference!
Exhibiton Space is Filled -Sponsorships Still Available
The 2014 NDACo Annual Conference
is the best place for any organization to network with county officials from around the state.
The Exhibitor/Sponsor booklet is available for download, and you can choose to fill out the form on that booklet or use the
online form
to reserve your space now. To be placed on a waiting list in case there are cancellations, please call 1-800-932-8730 and ask for Genny.
Watch the 2014 Presidents' Tour Video
Voter ID Information at Vote.ND.Gov
All Voter Identification ads, flyers and posters can be found at the website listed above and at www.ndaco.org/ID. You can view the TV and video pieces at www.youtube.com/ndcounties.
Take the ID Campaign social by connecting at www.facebook.com/ndcounties or www.twitter.com/ndcounties.


What's a Mill?
Find answers to this age-old mystery and other finer points of how your property taxes are calculated. Click here to go to our Understanding Property Taxes page or find it under the "About Counties" tab.
County Jobs!
Counties can post jobs, and job seekers can find jobs at www.ndaco.org/jobs. And if you like us on Facebook, you'll see that the new job posts get shared on our page as well.
Are you Social-ble? We are!
If you would like to keep up with what's going on at our events and with county happenings in general, like us on Facebook! We post statewide job openings, make announcements and point you to interesting links on Facebook, and elsewhere on the Web. Unlike some FB pages, we only post a few times per week or less, so you don't have to worry about getting overwhelmed with junk posts. We're at www.facebook.com/ndcounties.
We also Tweet now and then, (pretty much the same stuff) at www.twitter.com/ndcounties
....and occasionally post some videos at www.youtube.com/ndcounties
Prove to your kids or grandkids just how completely hip you are! (You can start by not using the word "hip" unless you're being ironic.)
Why Counties Matter
see the NACo video below
Get our County Officials Directory Web App for Your SmartPhone
We've created a coolio new app for smartphones. With it, you can search for county officials by county, by name or by position, and the data is ALWAYS up to date. Just scan the QR code below with your phone and you'll get a chance to test it out for 2 days before deciding if you want a one-year subscription for only $9.99 (cheap). If you don't have a QR reader, open your SmartPhone's web browser (Safari or Google, etc) and navigate to cod.ndaco.org. Let us know if you love it, or just like it, and if there's any way we can improve it. Some users have found it to be a bit slow the first few times in use, but that's temporary - and we're trying to figure it out and fix it.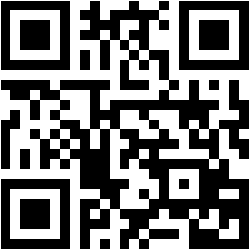 Free Webinars on Important Topics
Please remember to check our "Upcoming Events" calendar (right column on this page) often. We post information on upcoming webinars from ND LTAP, NACo and various federal offices and other sources. You can also see what the National Association of Counties is offering at www.naco.org/webinars.