County Jobs!
Counties can post jobs, and job seekers can find jobs at www.ndaco.org/jobs. And if you like us on Facebook, you'll see that the new job posts get shared on our page as well.
Annual Conference Information Online
- Meet the new Boards: NDACo
here
and NDCCA
here
.
- Workshop Presentations are posted here.
- Excellence in County Government Awards here.
- Photo Gallery for 2013 Conference is loaded. Click on Photo Galleries in the blue Action Center (left).
- NDACo and NDCCA Resolutions that were passed are in their final form here.
- NDCCA meeting minutes are posted here.
- Record-breaking Scholarship Fundraising - approximately $7,000 raised by county donors and corporate partners!
Have you "liked" us on Facebook yet?
If you had, you would be able to keep up with what's going on at our conference and other events. We post statewide job openings, make announcements and point you to interesting links on Facebook, and elsewhere on the Web. Unlike some FB pages, we only post a few times per week or less, so you don't have to worry about getting overwhelmed with junk posts. We're at www.facebook.com/ndcounties.
We also Tweet pretty much the same stuff at www.twitter.com/ndcounties
....and occasionally post some videos at www.youtube.com/ndcounties
Why Counties Matter
see the NACo video below
Get our County Officials Directory Web App for Your SmartPhone
We've created a coolio new app for smartphones. With it, you can search for county officials by county, by name or by position, and the data is ALWAYS up to date. Just scan the QR code below with your phone and you'll get a chance to test it out for 2 days before deciding if you want a one-year subscription for only $9.99 (cheap). If you don't have a QR reader, open your SmartPhone's web browser (Safari or Google, etc) and navigate to cod.ndaco.org. Let us know if you love it, or just like it, and if there's any way we can improve it. Some users have found it to be a bit slow the first few times in use, but that's temporary - and we're trying to figure it out and fix it.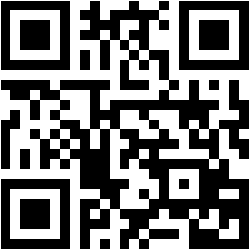 Free Webinars on Important Topics
Please remember to check our "Upcoming Events" calendar (right column on this page) often. We post information on upcoming webinars from ND LTAP, NACo and various federal offices and other sources. You can also see what the National Association of Counties is offering at www.naco.org/webinars.